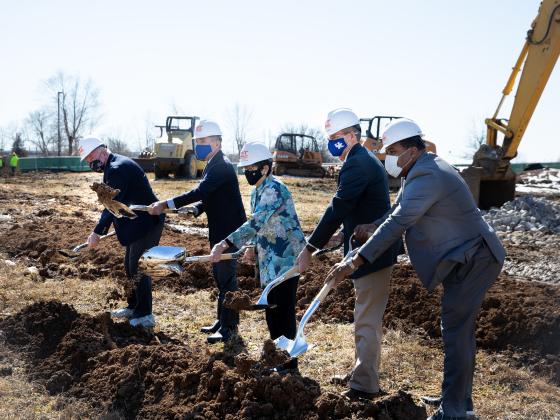 In February 2021, the University of Kentucky, in partnership with the Woodbury corporation and government officials, began construction of a new facility for early stage, high-tech companies from across Kentucky. This $15 million project will provide these companies with office and laboratory facilities where they can further develop. 
The building will be named "The Core – Collaboration. Research. Entrepreneurship." The facility provides wet lab space in Central Kentucky for both UK startups and others from across the Commonwealth. 
Kentucky Technology Inc. (KTI), a subsidiary of the UK Research Foundation, will master lease 20,000 square feet of the building's estimated 40,000 square feet. KTI plans to sublease its space to appropriate high-tech companies. The facility will bring in not only startup companies being incubated at UK, but other companies moving into the Commonwealth.
The Core was made possible through a public-private partnership with the Woodbury Corporation, the company developing the facility. Through a change in Coldstream's zoning definition and providing tax incentives, the city of Lexington has been an instrumental partner in the progress of the facility as well.
 For leasing information, contact the Coldstream/KTI office at 859-231-8324 or the Woodbury Corporation at 402-405-1823.