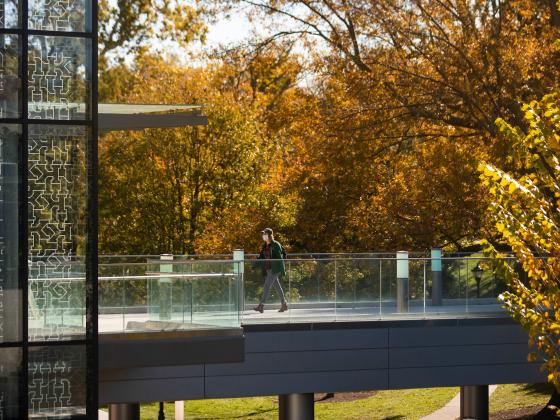 Office of the Executive Vice President for Finance and Administration
Operating and Capital Budget
Our budget reflects efforts to prepare students for lives of meaning and purpose and advance research and care that improves the lives of countless Kentuckians. Our financial plan seeks to achieve the appropriate balance between investments in operations, human resources, capital facilities and technology to generate the resources necessary to maintain and expand our mission of teaching, research, health care and service.
Economic Impact
As the Commonwealth's flagship and land-grant research university, we have a bold mission to lead Kentucky and the region into the next century. Through our work, we have a direct impact on Kentucky's economy. We create new knowledge, fuel economic development, support business and industry, serve communities, heal the sick and improve the quality of life.
Finance and Administration Specialized Training Initiative
This Finance and Administration Specialized Training Initiative, with mandatory training for all business officers throughout our colleges and administrative units, demonstrates to our community that our financial operations are being administered in accordance with university policies and best practices. 
University of Kentucky Mission Statement
The University of Kentucky is a public, land-grant university dedicated to improving people's lives through excellence in education, research and creative work, service and health care. As Kentucky's flagship institution, the university plays a critical leadership role by promoting diversity, inclusion, economic development and human well-being. 
The University of Kentucky:
Facilitates learning, informed by scholarship and research.

Expands knowledge through research, scholarship and creative activity.

Serves a global community by disseminating, sharing and applying knowledge.
The University, as the flagship institution, plays a critical leadership role for the Commonwealth by contributing to the economic development and quality of life within Kentucky's borders and beyond. The University nurtures a diverse community characterized by fairness and equal opportunity.