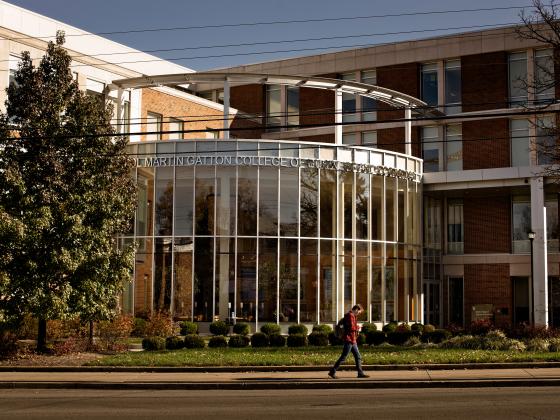 Under President Capilouto, the University of Kentucky has invested or authorized more than $3.6 billion to transform classrooms, research laboratories, residence halls, dining spaces, healthcare and athletics facilities.
When we think about this transformation, we think about what these facilities have empowered us to achieve. 
What impact have we seen? 
More students are graduating from UK and more patients treated than ever before in our history. 

More students are earning bachelor's degrees in science, technology, engineering, math, and health—providing key workforce needs for the state.

More cutting-edge researchers are joining the UK family, attracted by facilities like the new research building focused on addressing Kentucky health disparities – from cancer to opioids.

More than $7 billion has been spent with Kentucky companies since 2011, reflecting the catalyst engine we are for Kentucky's economy.
Those facts are just a few reasons why we always say: it's not about the buildings. It's about what happens inside. It's about providing the innovative space that allows our people to thrive.