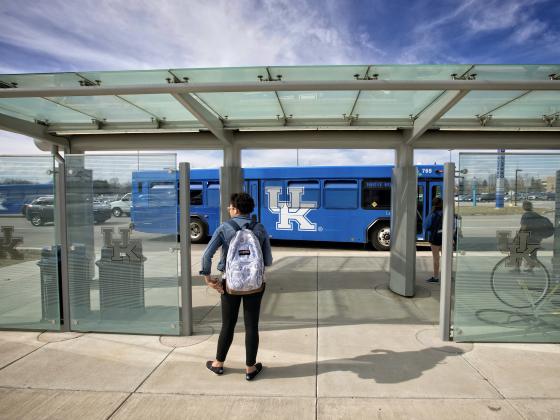 The University of Kentucky worked with consulting firm Sasaki and Associates in 2015 to develop a comprehensive Transportation Master Plan (TMP) aimed at improving access and mobility to, from, and around campus for all members of the UK community.
The TMP aligns with the Campus Master Plan — the blueprint for campus transformation that is allowing UK to become a national model for a thriving, public residential research campus. 
The TMP was developed based upon information and feedback from the University community. Numerous forums and discussions were held over the course of a year, resulting in a flexible roadmap that will allow the University to gradually evolve its parking and transportation system to meet campus needs.
Bicycle Master Plan
The University of Kentucky is committed to delivering a Bicycle Master Plan that lays the groundwork for a multimodal transportation network on campus that serves everyone. To do that well means listening and collaborating with you in the community every step of the way. We've established multiple online channels and facilitated multiple interactive sessions to learn more about your vision for all things multimodal at UK and to gather your specific feedback and recommendations for the plan. These have included our project website and online Wikimap, as well as our summer Virtual Bicycle Tour stakeholder workshop and our K Week Virtual Forum. To share what we've seen and heard from those conversations, view our Story Map here.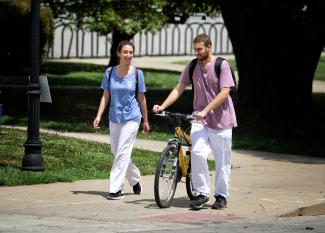 Cornerstone Parking Garage
The Cornerstone Garage provides UK much-needed additional parking capacity on the north side of campus having added 900 new parking spaces to the existing parking structure at Limestone and Upper Streets.  These additional parking spaces will further improve mobility and access to, from, and around campus for our students, faculty, staff, and visitors. The parking garage which opened in mid-August 2020 has already made a difference in the mobility of campus life.