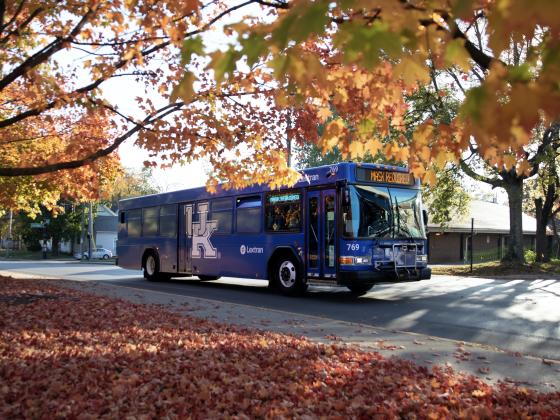 Transportation Partnership
Thousands of people visit the University of Kentucky campus each day. Transportation Services helps them get around once they're here by providing on-campus and off-campus bus service for UK students, employees and visitors.
Through numerous transportation partnerships, we are able to provide convenient opportunities to our community. 
You can choose a smarter way to park. The ParkMobile app is free and allows customers to pay for parking through your phone. You can even extend your time through the app to avoid running back to feed the pay machine.